New year, new apps
Article
New year, new apps
Published January 31, 2019
Last modified January 31, 2019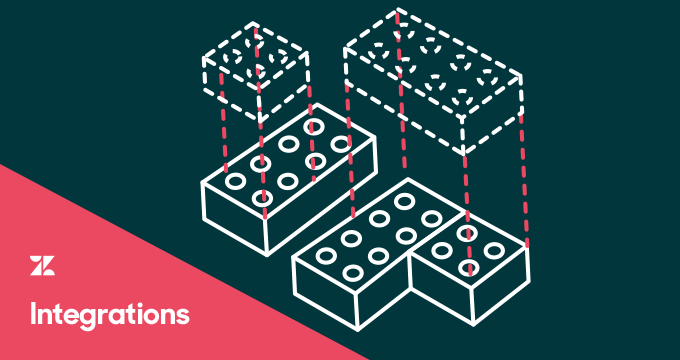 Check out these great new apps. They'll help you make the most of Zendesk and provide a great experience for your customers.
HubSpot by helphouse.io
HubSpot by helphouse.io allows your support team to view and create different events that are happening in HubSpot directly from a ticket in Zendesk Support. Your agents can create or view things like contact information, company details, deals, and engagement tasks, all from the inside of a ticket within seconds. You can easily control how much the support team should be able to see from HubSpot, giving them the opportunity to give the customer a proper answer without leaving Zendesk and without bothering your sales organization about customer details.
Canny
Canny is a customer feedback tool that helps your team make better product decisions. It works by letting your customers post and vote on feedback from within your product. Canny for Zendesk is a two-way integration that lets you link Zendesk tickets with Canny posts. This helps your customer-facing teams relay feature requests to your product team in an organized way. Once your product team makes progress on a feature, Canny will automatically send status updates to the relevant customers who want that feature.
Agent Activity Tags
Agent Activity Tags allows administrator to configure tags to be added to tickets that an agent updates. Options are available to allow the adding of tags in 3 situations: when a public comment is made, when any comment is made (including a private note), and when any update at all is made (Change of status, group or other field). This makes it easy for administrators to see all tickets that an agent has worked on, not just those they have solved.
Proactive Campaigns
Proactive Campaigns enables you to target a specific list of contacts and prevent support issues as well as surprise your customers with attention to detail — all without leaving Zendesk. Choose the criteria to filter the customer database and add contacts to your list. You can specify one or several criteria to form the list. Once you've built and launched the campaign, Proactive Campaigns will start raising tickets on customers' behalf and sending out email notifications.
E-conomic by helphouse.io
E-conomic is an intuitive and simple accounting program. E-conomic integration for Zendesk makes it possible for a support agent to view various information listed in E-conomic, directly from the interface of Zendesk Support. Quickly get an overview of all the invoices the customer have in E-conomic, see whether an invoice is paid/unpaid/overdue and more. The app will automatically searches for the customer from the end-users organization in Zendesk. If the end-user can't be found, you can perform a manual search.
Notifier
Notifier sends your agents in-app notifications in Zendesk Support whenever there are new comments on tickets they are working on. It's easy to install and doesn't require configurations or external apps. Just install the app, grant it permission, and notifications will appear in the top bar whenever your tickets are updated.
Evolux
Evolux is a full solution as a service for your Contact Center, integrating IP telephony services in a robust and stable platform. Evolux offers auto dialer, TTS dialer, distribution and calls recording, outbound and inbound IVR in a minimalistic interface. Join queues, manage your timeline, contacts and all Agent related features from Evolux using this app.
AutoDoc
AutoDoc is an app whelps you automatically generate documentation in Zendesk Support for Guide. Autodoc has two main functions, to search for content in your Zendesk Guide account and to quickly and easily add contents from the article to your ticket, Autodoc helps you navigate through multiple Guide articles and copy the pieces you need into the ticket comments to help give your customers the exact tailored answer they need.