Five new June integrations
Article
Five new June integrations
Published June 13, 2012
Last modified June 13, 2012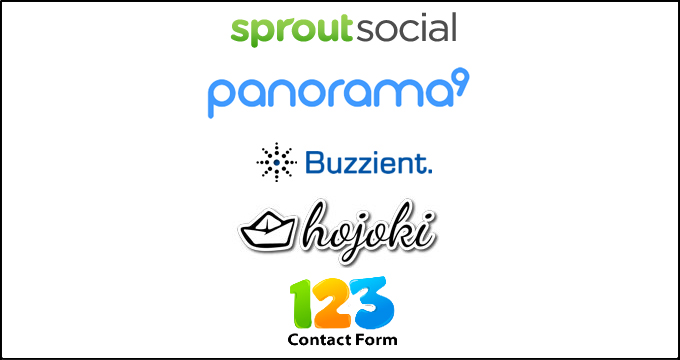 June is here and with some (hopefully) lovely weather around the corner, it's about that time to highlight a couple of the latest and greatest Zendesk integrations that you might have missed. This month brings a variety of different tools; everything from social media, to easy web form creation, to IT and collaboration tools.
Sprout Social
Sprout Social is a comprehensive social media management platform used by thousands of leading companies across the globe to brilliantly manage their social media channels. Sprout Social combines social media monitoring, engagement, sales, support, and marketing tools for an effective and cohesive social media strategy within any organization. Sprout enables customers to efficiently manage social channels to delight and grow their audience, reduce costs, and increase customer satisfaction.
With the Sprout Social and Zendesk integration your social team can work within the tool they use the most, while still leveraging the power of Zendesk to communicate with customers. Taking advantage of this integration, you can easily create a helpdesk ticket while monitoring your social channels, track assigned and team tasks, send and receive comments between Sprout Social and Zendesk, resolve tickets while maintaining parity between systems, and provide your audience with fast, frictionless support.
Your social team is great at social media engagement. Your support team is great at solving problems. With Sprout Social's help desk integration, both teams can focus on what they do best and provide a seamless customer experience without disconnected communication or workflow.
Panorama9
Panorama9 provides you with a multi-faceted dashboard that assists with all of your IT needs, including items such as asset management, system monitoring and alerts, the ability to track your IT policies, system patch management, and more. Panorama9 provides you with one, easy to use comprehensive solution that replaces multiple tools.
With the Zendesk integration, issues detected by Panorama9 can create Zendesk tickets, so you can easily manage who handles a case and track its progress. You may apply all the ticket management tools that Zendesk offers to each type of detected issue a system may have, giving you complete control over the processing of an issue. The Zendesk ticket will be continually updated with new information about an issue when Panorama9 detects changes.
Furthermore, you can configure Panorama9 to update a ticket with detailed information about a user's computer when a support ticket is sent from a machine with the Panorama9 agent installed. This way you have all the information available about a user's machine when trying to troubleshoot and fix a problem with it. This integration eliminates the back and forth communication to find out more information about a user's computer and streamlines the support process to make it as quick and painless as possible.
Buzzient
Buzzient's SaaS solutions provide a complete suite of products to enable the Enterprise Social Media Engagement and Integration by incorporating social media inside existing operations and organizational workflow applications. Buzzient solutions add customer and prospect social data to core business operations like customer support, service, sales, marketing, and loyalty management. Additionally, Buzzient allows for competitive intelligence analysis with respect to brands, products, and overall sentiment regarding an organization's' market. Buzzient's integration with Zendesk allows filtered social media data (Twitter) to be incorporated into your Zendesk environment from Buzzient, enabling your social team to create tickets directly from the product they use, ending the need for flip-flopping between applications.
Hojoki
Hojoki is a service that helps aggregate content from any of the cloud-based services that you may use into a single, unified newsfeed to help give you a real-time view into a team's activity in a project. You can see what's going on within your team in the cloud products they use and allow them to collaborate in conversations around each of the items within the feed.
Hojoki has integrated Zendesk as one of the source-feeds and checks for updates in your Zendesk account. Whenever a ticket is created or updated, it is then shown in Hojoki's newsfeed alongside any other applications that you may have configured. This allows for you to then share activity around your tickets.
Hojoki provides you with a space to monitor and discuss ticket updates. It also integrates with other apps such as Google Docs, Evernote, and Dropbox, giving you a single place to check for updates from all of your cloud-based tools.
123ContactForm
123ContactForm is a handy, easy to use solution for creating web-based forms with little to no programming skills required. Use 123ContactForm's real-time form builder to create your own custom form to capture the data you want and then publish it to your company website, a WordPress blog, Facebook page, or any of the many supported formats that 123ContactForm provides.
Once you have a form built, you can import the web form data input by customers directly into Zendesk to create a ticket. Mapping the fields from 123ContactForm to your Zendesk tickets is simple to do and can be set up within minutes. Each form submission automatically generates a support ticket with all the appropriate fields filled out from the information captured in 123ContactForm and is queued in your company's Zendesk account to be managed along with other tickets.