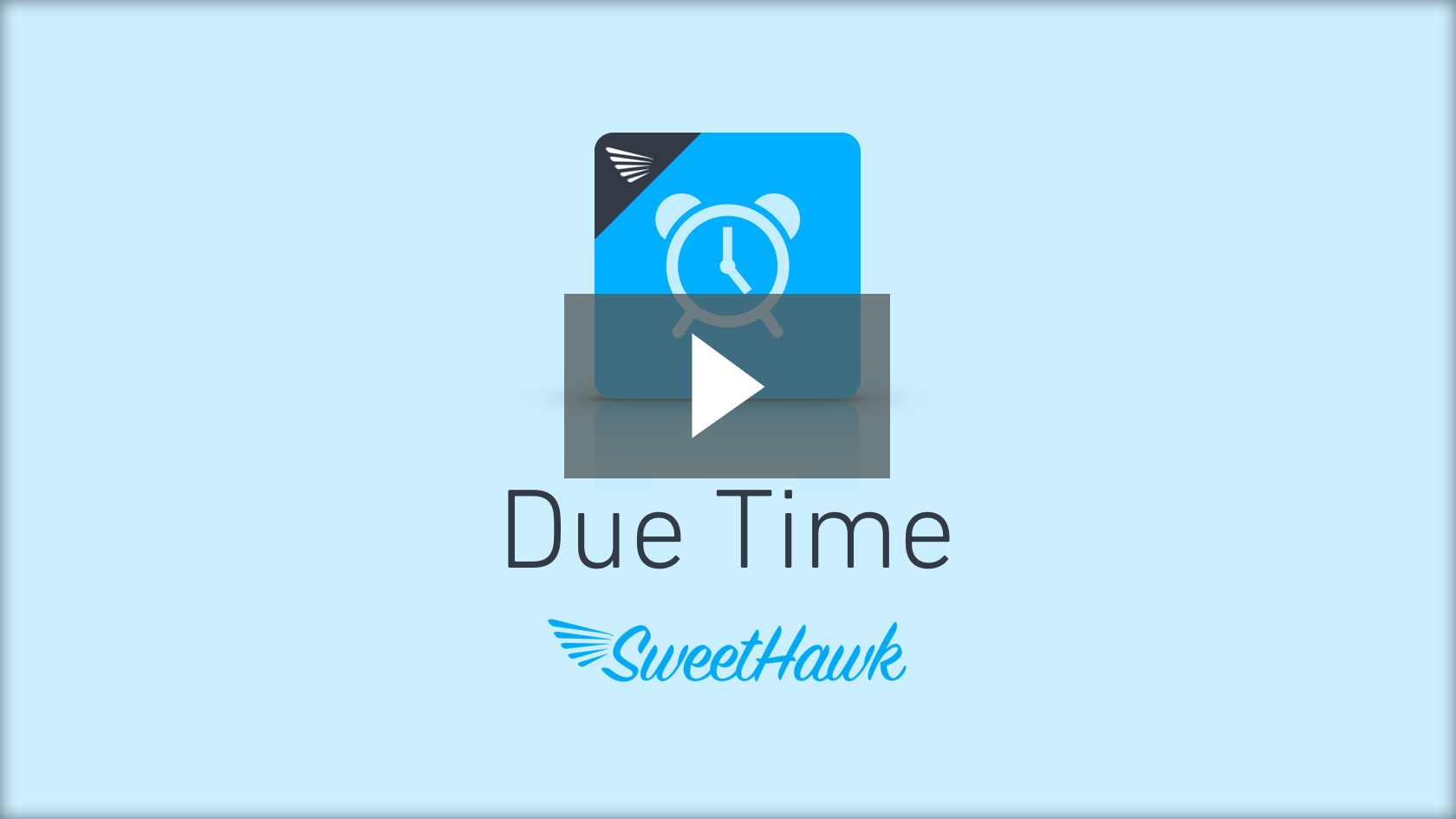 Set due times on your tickets
The Due Time app adds a 'Due time' (and 'Timezone') field to the 'Due date' field. Use triggers to define what should happen at the exact time the ticket is due.
The time is added by entering it as part of the ticket field information on the left of the screen.
Setting a due time on a ticket: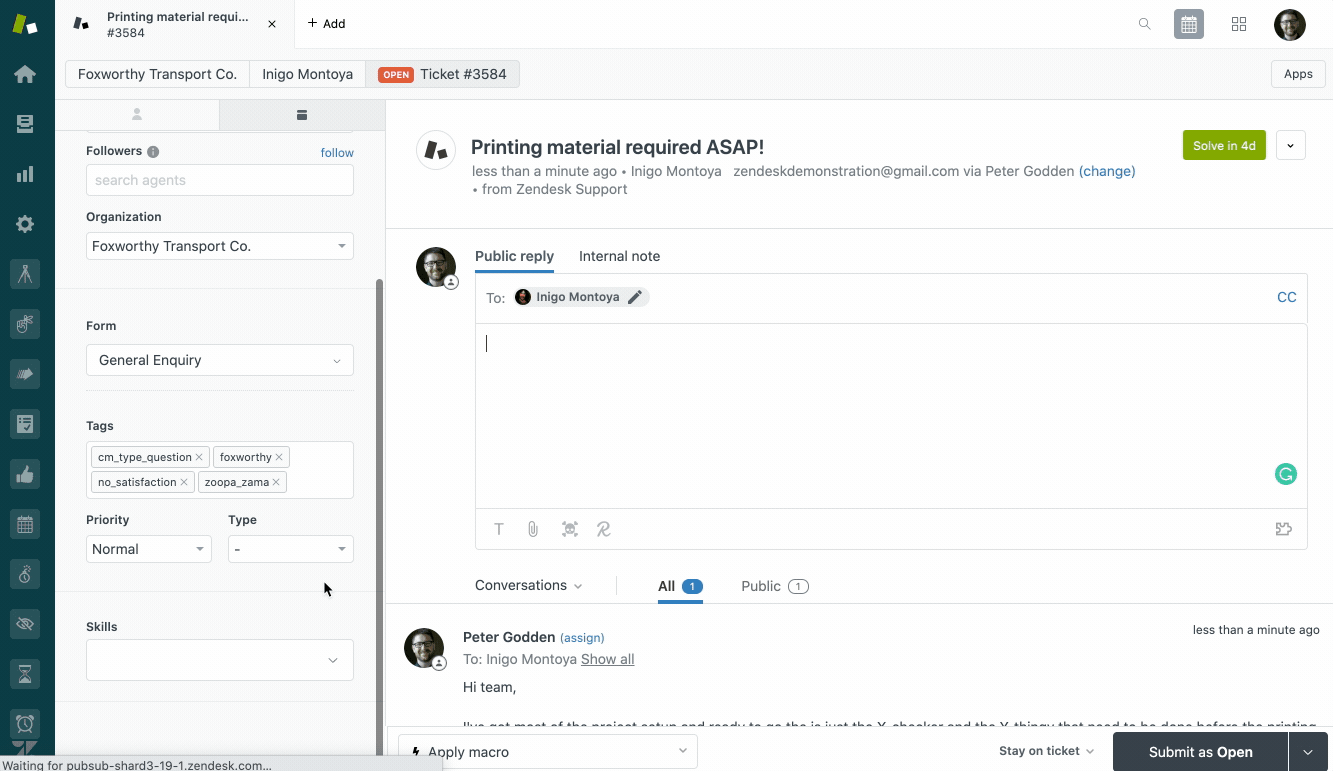 At the point a due time hits, you can define what you want to happen to the ticket using triggers. If you need to change the priority, ticket status or any other ticket field, that's not a problem! If you want to email the assignee, assigned group or even the requestor, this is all doable.
When the due time hits, the assignee will also see an optional popup notification at the top right in Zendesk.
An example of how notifications work and how the ticket details can be set to change when a due time is reached: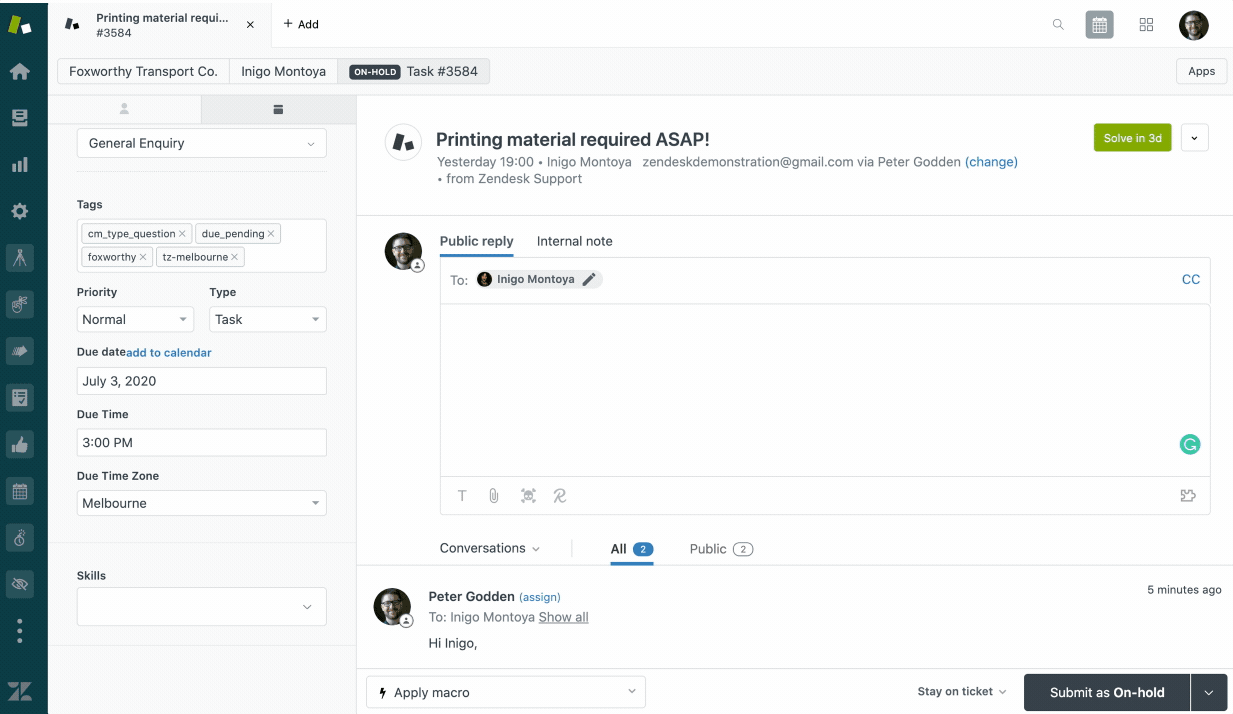 The in-app 'workflows' functionality allows you to set things to happen relative to a due time. Maybe you need to be reminded 1 hour before a due time hits? No problem!
In addition to being able to perform any ticket action at, before or after a due time, those actions can be dependent on ticket conditions. For example, if a due time hit on a ticket, 24 hours passed and the ticket was not yet solved, you could set it to escalate the ticket's priority to urgent and notify the assigned team by email telling them to take action.
Since the due time app stores the time on ticket fields in Zendesk. This allows you to create views, macros and reports using native Zendesk functionality.
Example of how you can reference a due time using a macro: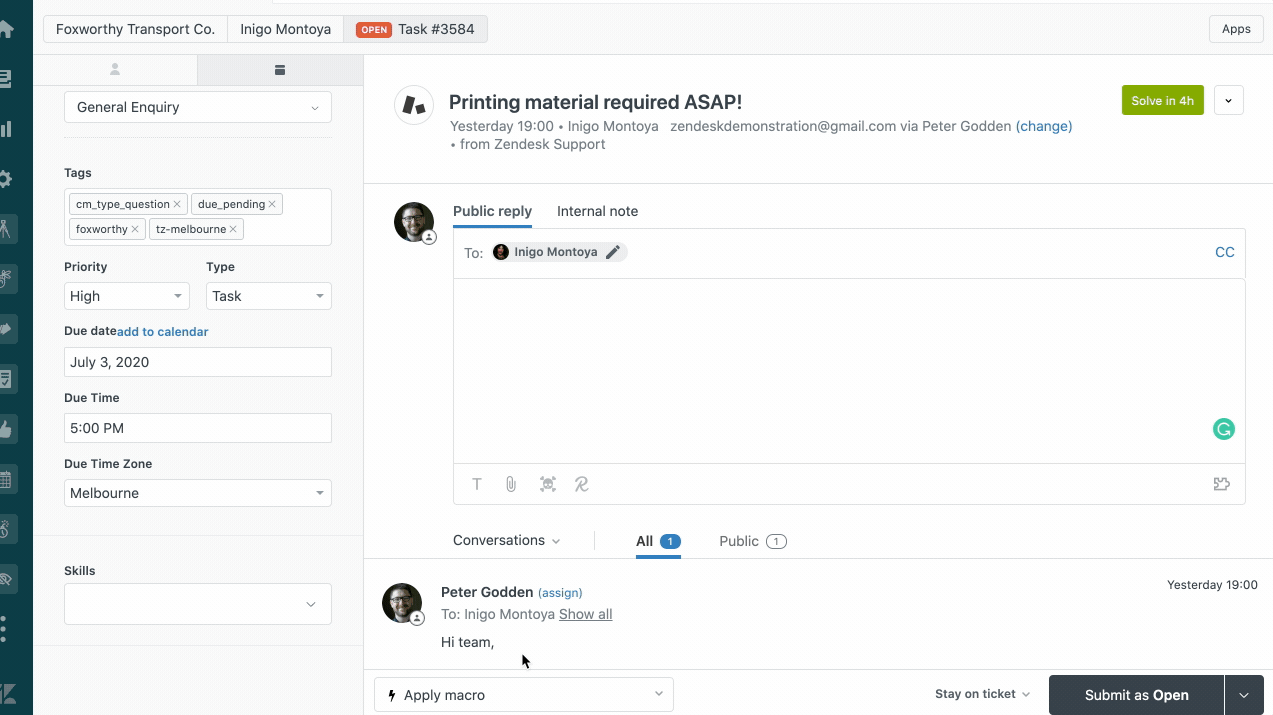 Features
Set an exact time on a ticket.
Define custom ticket actions or notifications to take place at the time.
Popup notification for assignee when the due time hits.
Workflows allow actions & notifications relative to when a due time is set.
Timezone settings so agents can select the desired zone when selecting a time.
Build Zendesk views, macros or reports over in Explore for all your due time data.
---
Built by SweetHawk. Free trial included. Invoiced billing available. Free for sandbox accounts.